143L Horizontal sterilizer – manual drying
143L Horizontal sterilizer – manual drying:
An autoclave is a machine used to carry out industrial and scientific processes requiring elevated temperature and pressure in relation to ambient pressure and/or temperature. Autoclaves are used before surgical procedures to perform sterilization and in the chemical industry to cure coatings and vulcanize rubber and for hydrothermal synthesis. industrial autoclaves are used in industrial applications, especially in the manufacturing of composites.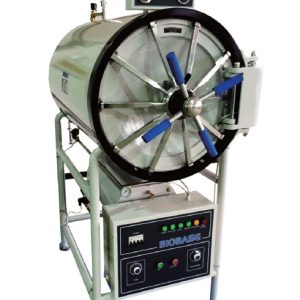 The product images shown are for illustration purposes only and may not be an exact representation of the product.
For similar products click here.
click here to read more about Autoclaves .