30W UV Sterilizer – Cami
30W UV Sterilizer – Cami Specifications:
MODEL :
Ultra Violet
Overall Dimensions
30W – 1m (L) x 280mm(W) x 200mm(B)
Types
DC510000 – VIOLET 30W
Absorbed Power
30W
Fuse
2 x 1Amp
Optional Accessories
ü       30 Watt Lamp
ü       Grill for Germicidal Lamp
Quality Standard
CE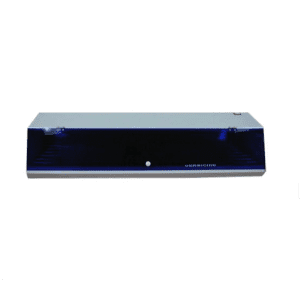 The product images shown are for illustration purposes only and may not be an exact representation of the product.
For similar products click here.
click here to read more about UV sterilizers.