Askir 30 Suction Unit For Ambulances and Emergency Vehicles (No Battery Included)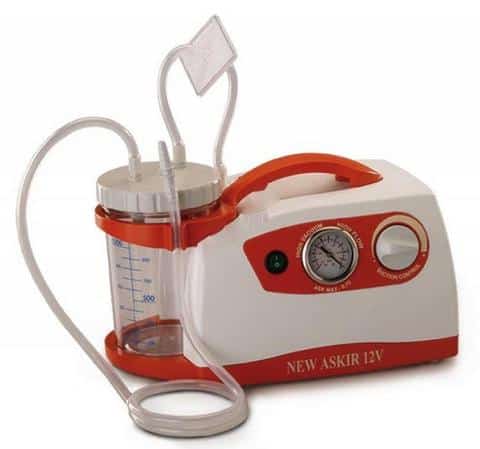 Askir 30 Suction Unit For Ambulances FEATURES:
Electric Suction unit can operate off 12V DC vehicle power through use of a cable.
Easily transportable
Suitable for tracheomized patients, minor surgical applications, nasal aspiration, oral aspiration and tracheal aspiration of body fluids.
High Vacuum/High flow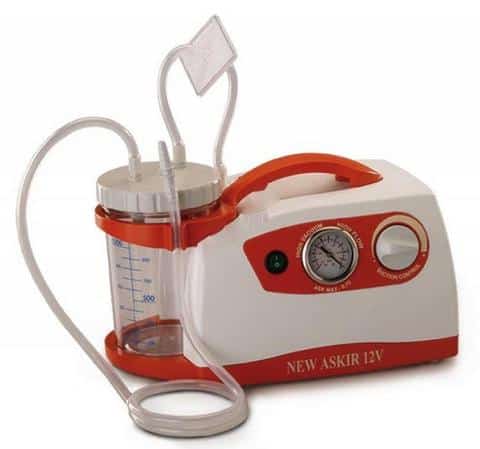 Askir 30 Suction Unit For Ambulances SPECIFICATIONS:
MODEL:
ASKIR  30 12V
Overall Dimensions
350mm(L) x 210mm(H) x 180mm(W)
Capacity
25l per minute
Motor
Oil less and maintenance free piston pump
Power Feeding
12V DC
Power Consumption
40 W
Fuse
1 x 6.3A 250V
Functioning
Continuous
Unit Weight
2.5kg
Max Vacuum Adjustable
-0.75 Bar -75kPa – 563mmHG
Standard Accessories
    1l autoclavable jar (max temp. 120° C)
    Cover with safety float
    Silicone tubes set 6 x 10mm
    Tube connectors
    Aspiration probe CH20
    Antibacterial Filter
Quality Standard
CE

Class II device

Type B Device

Electric Safety Standards EN 60601-1

Safety requirements for suction units

UNI EN ISO 10079-1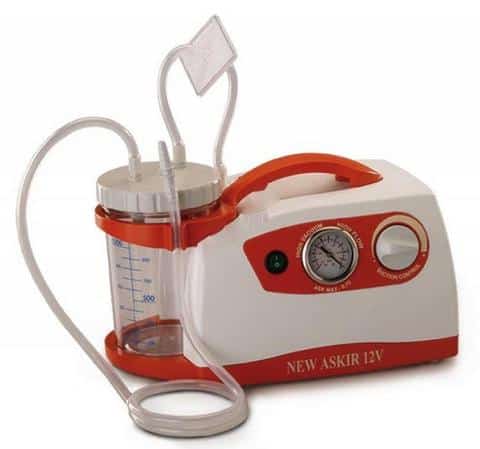 Click here to see more suction units that we supply.
Click here to read more about suction units.