E-3 Winding stretcher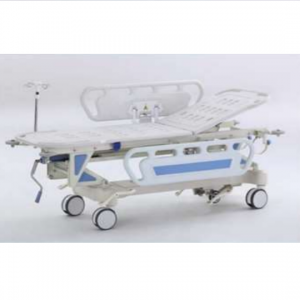 Features:
Epoxy coated mesh platform
Winding backrest 0-45
Folding ABS bed sides.
Height adjustment 460 – 850 mm 150 mm central locking castors.
I V pole can be placed in all 4 corners
Rotating buffer wheels in all corners
Manual height adjustment.
Size 2100 x 690 x 460 -850 mm
NO TRENDELENBURG TILTING
Click here to read more about stretchers.