Scoop Stretcher – Aluminium foldable foot section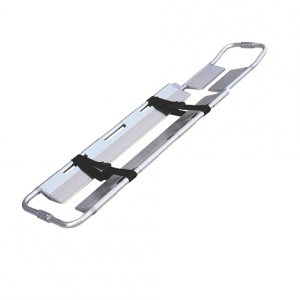 Technical Specification:
This device adopts separable structure by setting a clutch at both ends.  It can be easily divided into two parts.  It is suitable to transfer the catagmatic and the seriously wounded.  The patient can be transfered quickly on and off the stretcher without being moved.  The length of the stretcher can be adjusted to fit the height of the patient.  A narrow-framed structure is applied for the cosiness of patients' feet.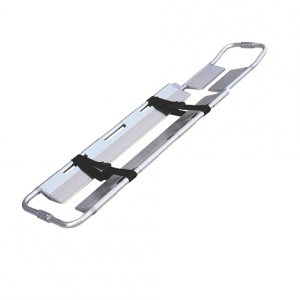 Features:
Oxydix Surface
Two 5" quick-release belts
Material: durable aluminium
Dimension: 204 x 44 x 7cm
Folded: 169 x 44 x 7cm
Capacity 159kgs
W. 8kg
Packing: 172 x 48 x 8cm
1pc/CTN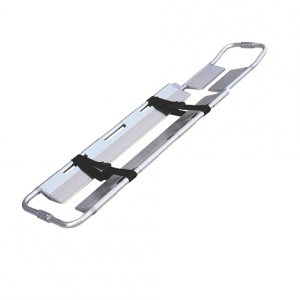 Click here to read more about stretchers.
Click here to see more first aid products.