Soft Foam Cervical Collar -Stockinette MEDIUM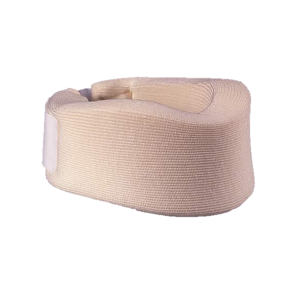 Specification:
Made from Cotton and PE Foam
Collar made from soft foam
Firm foam on inner side to keep support and shape
Velcro and fastener on outside of Collar
Individually packed in clear packaging
Packaging:
Quality approval:
ISO 13485:2003
ISO 9001:2000
CE Approved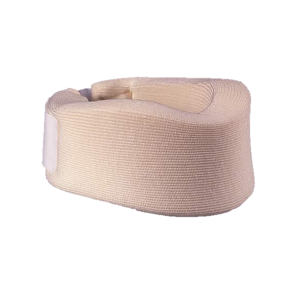 Whenever people have a traumatic head or neck injury, they may have a cervical fracture. This makes them at high risk for spinal cord injury, which could be exacerbated by movement of the person and could lead to paralysis or death. A common scenario for this injury would be a person suspected of having whiplash because of a car accident.[2] In order to prevent further injury, such people may have a collar placed by medical professionals until X-rays can be taken to determine if a cervical spine fracture exists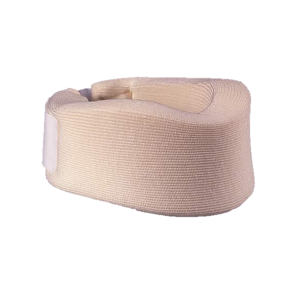 Click here to read more about Cervical Collars.