White Reusable and Washable Gown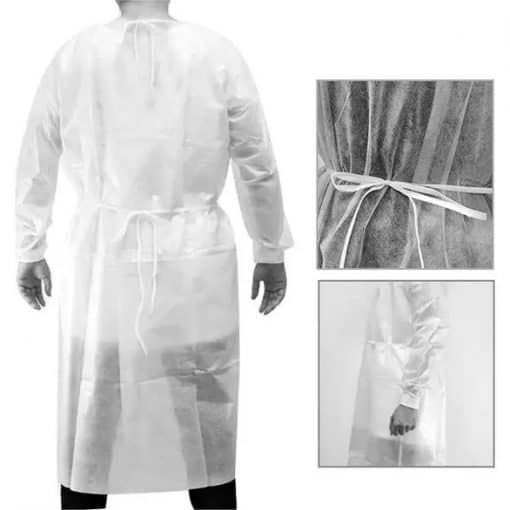 Medical gowns are hospital gowns worn by medical professionals as personal protective equipment (PPE) in order to provide a barrier between patient and professional. Whereas patient gowns are flimsy often with exposed backs and arms, PPE gowns, as seen below in the cardiac surgeon photograph, cover most of the exposed skin surfaces of the professional medics.
Click here to read more about gowns.